Actor Steve Howey rose to prominence for his outstanding performances in the TV series "Shameless" and the sitcom "Reba." On the set of "Reba," he first met his future wife, Sarah Shahi.
Howey eventually married Shahi. However, people's interest in his sexual orientation persisted. In the end, he shed light on the longtime speculations about his sexuality.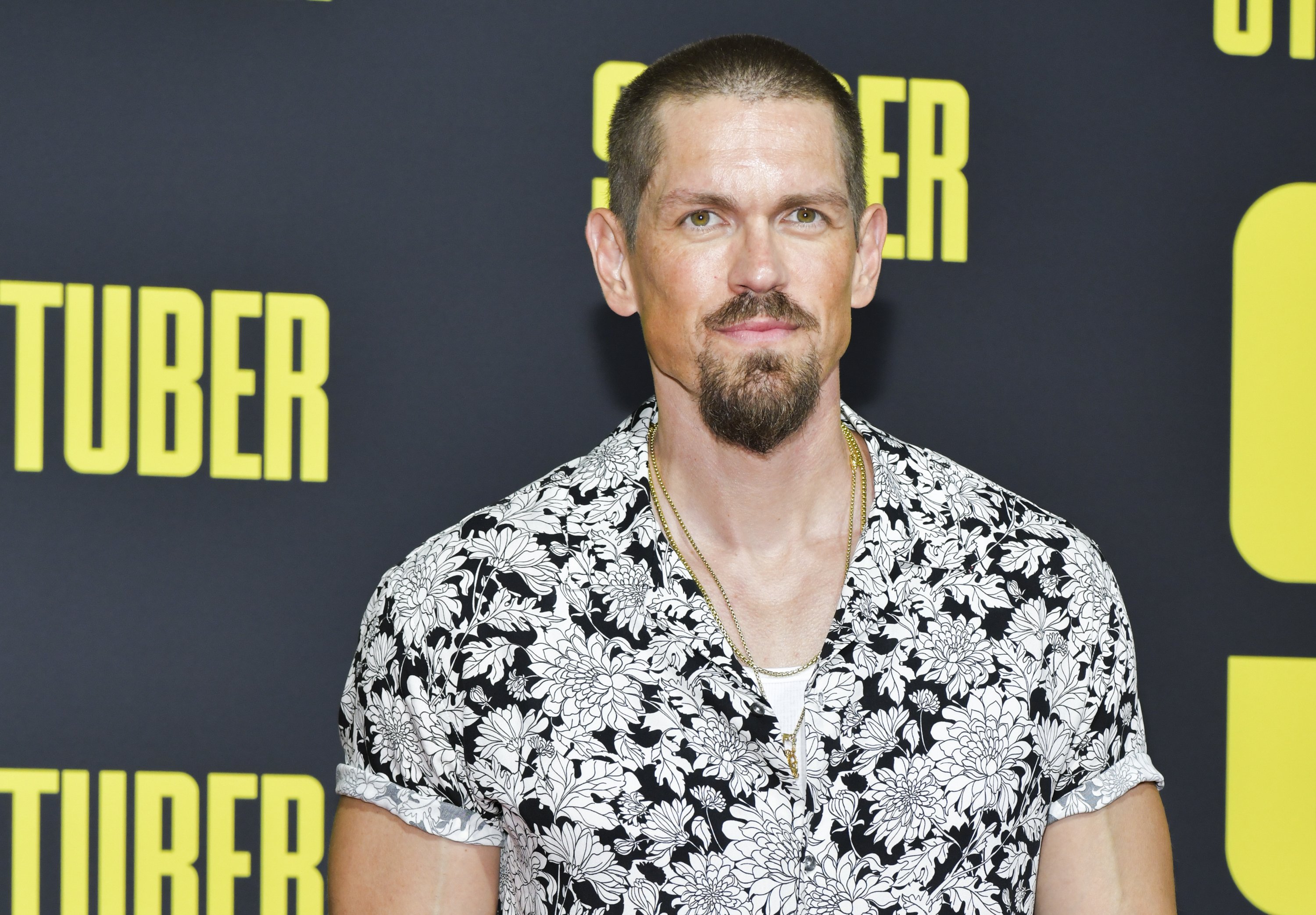 Steve Howey attends the premiere of 20th Century Fox's "Stuber" at Regal Cinemas L.A. Live on July 10, 2019, in Los Angeles, California. | Source: Getty Images
Steve Howey Once Tweeted He's 'Gay and Proud'
On October 10, 2012, Howey sent out a tweet that left many people confused and curious. In the tweet, he wrote: "I'm gay and proud." At the time, the actor was known to be straight and married.
He later explained that he tweeted to help remove the stigma around homosexuality. He said: "I'm not gay. But so what? What if I was?" He maintained that he wanted to be a champion of the LGBTQ+ movement.
The actor added that his intention behind the controversial tweet was to help people be proud of who they are and not be afraid to come out as gay. In the comedy-drama series "Shameless," Howey plays a heterosexual character who is an ally to the LGBTQ+ community.
Xem bài viết này trên Instagram
Five years after his controversial tweet, Howey starred in the 2018 Netflix movie "Game Over, Man!" where he plays a gay character. In retrospect, some fans joked that he may have been in character when he made the controversial tweet.
Howey recently went through a painful breakup with Shahi.
Steve Howey Refused to Abide by Traditional Definitions of Masculinity and Femininity
Despite being heterosexual, Howey refused to abide by traditional definitions of masculinity and femininity. He revealed he was in touch with his feminine side and comfortable with his own sexuality. On February 9, 2012, he tweeted:
"I'm comfortable enough in my sexuality that I could go up to [Josh Brolin] and say 'I want to make sweet love to you'."
Xem bài viết này trên Instagram
In 2018, he shared his thoughts about toxic masculinity, saying that being a man does not mean being emotionless. He emphasized the importance of changing this misconception and expressed hope that things were going in the right direction.
He noted that more and more TV shows and films were showing new male role models not boxed inside traditional gender definitions. He added that being vulnerable and sensitive are masculine traits, in the same way that being tough is also one of the feminine traits.
Steve Howey Recently Went through a Painful Divorce from His Partner of Many Years
Howey recently went through a painful breakup with Shahi. Shahi filed for divorce from Howey in June 2020, citing irreconcilable differences after more than a decade of marriage.
The couple finalized their divorce in January 2021 and agreed to share legal and joint custody of their kids. Howey and Shahi tied the knot in February 2009 and welcomed three children: William Wolf, Knox Blue, and Violet Moon Howey.
Xem bài viết này trên Instagram
Even though neither Shahi nor Howey addressed what caused their shocking divorce, Nicki Swift reported that their busy work schedules might be why they decided to go their separate ways.
The speculation also stemmed from Howey revealing in a 2016 interview that he and his longtime wife were like any other couple who went through challenging times in their relationship.
Howey said because of their work as actors; they would return home exhausted and spend their remaining energy on their children rather than on each other. They also started to dislike each other because things were never the same for them.
Amid the split, the former pair were thankful for their marriage and how well they raised their children. As they start a new chapter of their lives, they will continue to co-parent their children and provide them with a loving family.